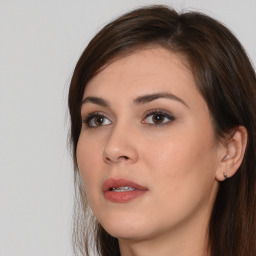 Terra Frank
Hey there, I'm Terra Frank, the driving force behind Motion Performance Motor Sports. I'm thrilled to have you here, exploring the fascinating world of cars, trucks, and everything related to automotive performance and accessories.
Passion in Motion:
My journey into the realm of automotive enthusiasm began at a young age, fueled by my family's love for all things on wheels. From tinkering with engines in my garage to participating in local racing events, my passion for automobiles has always been the driving force in my life.
Our Mission:
Motion Performance Motor Sports was born out of a desire to share this passion with fellow enthusiasts like you. Our mission is simple: to be your go-to resource for all your automotive needs. Whether you're looking to upgrade your vehicle's performance, enhance its style, or simply stay updated on the latest trends in the automotive world, we've got you covered.
A Hub for Knowledge and Community:
This isn't just a website; it's a community of like-minded individuals who share a common love for the road. Here, you'll find a treasure trove of articles, guides, product reviews, and DIY tips to help you make informed decisions about your vehicle.
Why Choose Us:
At Motion Performance Motor Sports, we're more than just a blog. We're your trusted partner in your automotive journey. We strive to provide accurate, unbiased, and up-to-date information, ensuring you have the knowledge and confidence to make the best choices for your automotive needs.
Let's Connect:
I'm not just the face behind the site; I'm an active member of the community. Reach out, engage with us on social media, and share your own automotive stories and experiences. Together, we'll continue to fuel our passion for motion.
Thank you for being a part of Motion Performance Motor Sports. Whether you're a seasoned expert or just getting started, I look forward to embarking on this exhilarating journey with you. Let's hit the road, explore new horizons, and celebrate the thrill of motion together.
Email: [email protected]